Coronavirus is well truly taking up most of the media coverage around Australia right now, but there is another headline that has been flooding our socials, TV screens and conversations, the Australian toilet paper shortage.
Many of us have been shook by the toilet paper shortage rampages hitting supermarkets around Perth and Australia. Whether you are planning for dooms day and stocking up or shaking your head at the dooms day planners, we can all agree the toilet roll shortage has grabbed our attention.
Woolies have imposed toilet paper limit caps, there are toilet paper memes on Facebook, toilet paper memes on WhatsApp, toilet paper memes on messenger and toilet paper memes on Instagram.
Since the toilet paper shortage, bidet enquiries and installs have increased significantly this week at Pro Fix. So what is a bidet? Can the century old plumbing alternative to toilet paper help Australia solve the toilet roll shortage?
What is a bidet?
A bidet is a plumbing fixture that sprays water and is designed for cleaning up after using the toilet. There are different types of bidets; traditional bidets are separate from the toilet, modern bidets can be a fixture on the toilet or to the side of a toilet.
What are the different types of bidets?
Bidet Smart Toilet – The Rolls-Royce of Bidets
This is the ultimate when it comes to bidets. Heat control – check, looks sleek – check, spray control – check. We partner with Reece plumbing for many of our plumbing products and can install this beauty for you to upgrade your bathroom and keep a very elegant look . It really is the creme de la creme of bidets.
Bidet Stand Alone Style
A more traditional style bidet, separate from the main toilet suite.
Bidet Spray Style
The spray style bidet is installed next to the toilet, this is a good choice for those looking to keep their existing toilet suite.
Bidet Toilet Seat Style
The seat style spray can be installed on an existing suite and there is no need to replace the whole toilet. This can be the right bidet choice for those on a budget and looking for an alternative or addition to toilet paper.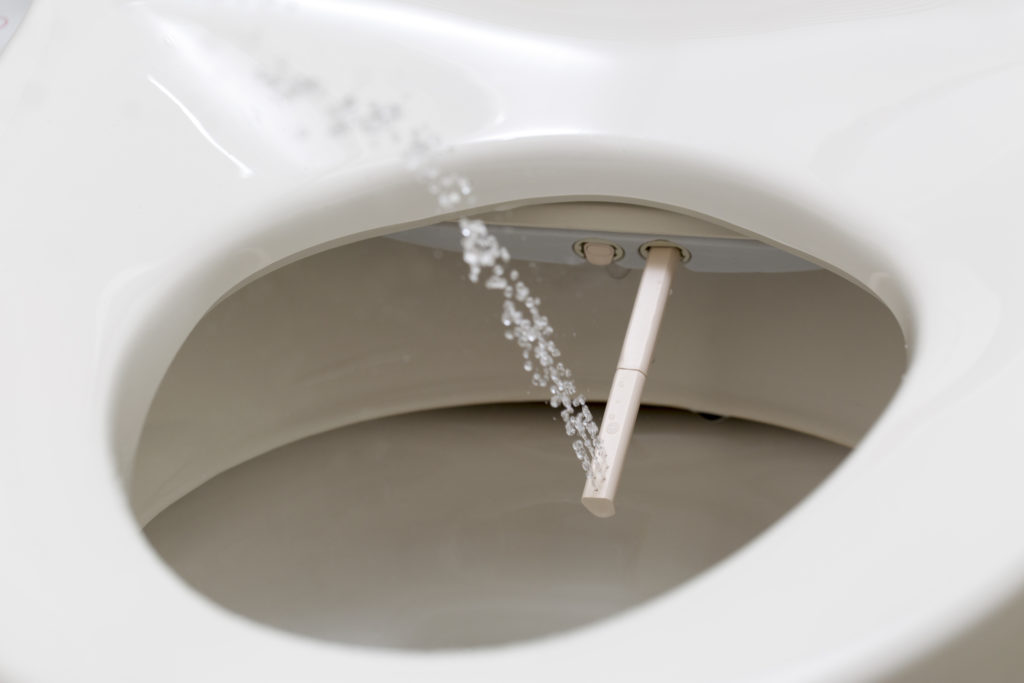 Bidet Toilet Suite
Much like the smart toilet, the bidet toilet suite option is an install of the whole toilet suite. A great option if you are looking to update your toilet or doing a renovation at your home.
Can you install a bidet by yourself?
By law in Australia you need a licenced plumber to install a bidet. The reason is hygiene, back flow and home insurance. You don't want dirty water flowing back into mains by trying to install yourself or voiding your home insurance.
To bidet or not to bidet?
The toilet paper shortage across Perth may be short lived, so is it a smart idea to invest in a bidet? It absolutely can be as it helps with hygiene regardless if there is a toilet paper shortage or not. Bidets add value to your home with many cultures regarding bidets as a necessity in the bathroom and it may save you a trip to Coles or Woolies and fight the toilet paper crowds during the Coronavirus outbreak.
Can Pro Fix Plumbing supply and install bidets in Perth?
Pro Fix Plumbing can install bidets of all types to fit your unique needs and budget. We're offering 10% off all bidets to Perth customers looking for an alternative to toilet paper.
Mention this blog post for 10% off all bidet supply and installs in Perth. Call us on 0404 214 214 today.